People who travel to Andalucía have the chance to visit many special places in the form of a day trip. If you have decided to go on a trip to Malaga, take the opportunity to discover other great areas of Spain. Not only will you make unforgettable memories, but you will also learn a lot about Spanish culture.
Here are 4 destinations you can visit on a day trip from Málaga!
1) Nerja
In the east of Málaga, you will find a beautiful, small town called Nerja. Here you will find amazing beaches and view-points, like the "Balcony of Europe". Another Must-see are the caves of Nerja. They make the second-most visited attraction in all Spain.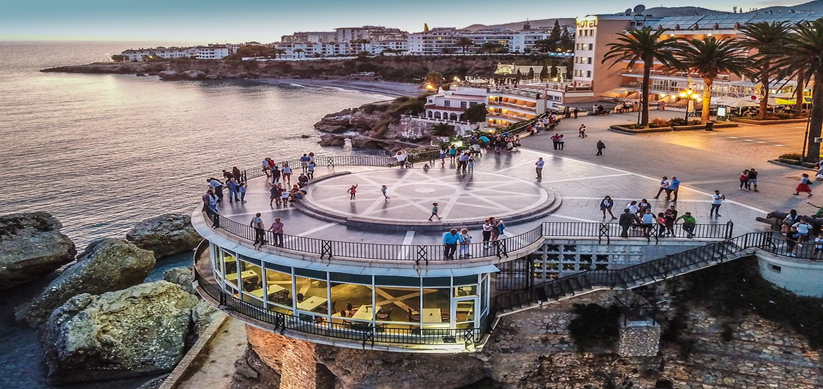 2) Sevilla
Travelers to Andalucía can´t miss the opportunity to visit this breathtaking place. Sevilla is the capital of the region and the fourth biggest city of Spain. As a result, it has a lot to offer. In order to make the most out of your day trip, we have listed some of the most important sights for you:
– Alcázar of Sevilla
– Cathedral of Sevilla
– Giralda
– Torre del Oro
– The district Santa Cruz
This place is colorful and vivid. It is best-known for Flamenco and its history which goes back 2000 years.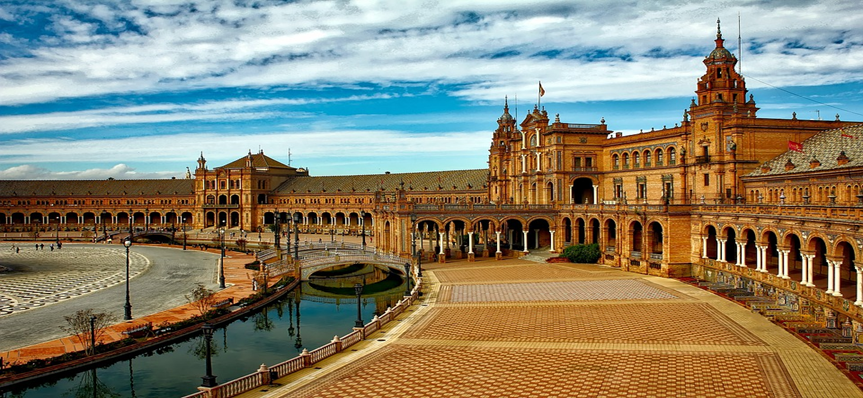 3) Córdoba
Córdoba – the city of various cultures. Muslims, Christians, Jews and Romans have left their traces here. It is the only city in the world, to have four UNESCO protected monuments. It is the perfect place to learn as much as possible about an important part of the History of Spain. The main attraction is the impressive Mosque-Cathedral. Nevertheless, you will be able to find traces of the different cultures in every with flowers decorated street. Back in the day, Córdoba used to be the cultural center of Europe, but it still continues to have a very important meaning. Definitely a must-see!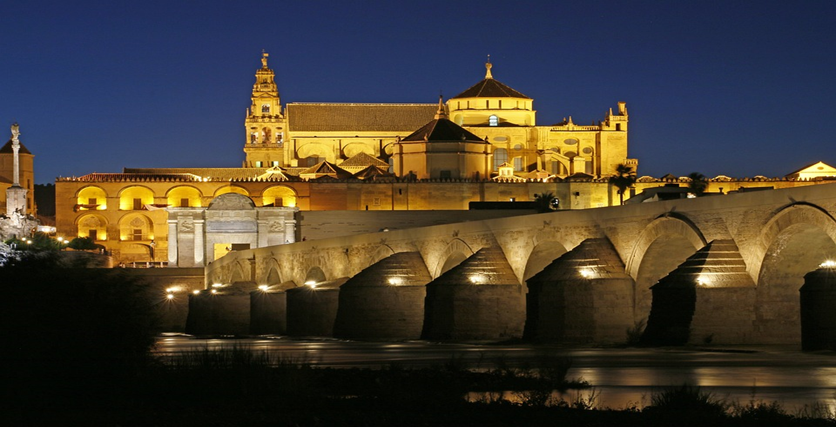 4) Gibraltar
Even though you will be located in Spain you can travel to the UK for a day. Gibraltar is namely part of Great Britain. This city is very unique since it is the only place in Europe which is a natural habitat for apes. Climb the Upper Rock and visit the numerous sights on your way: The tunnel of world war ll, the caves of Saint Michael, the Sky Walk, the Apes and Windsor Bridge. Another special characteristic is that you can see Africa from the Upper Rock.